In the spirit of Service, Not Self, the mission of the American Legion Auxiliary is to support The American Legion and to honor the sacrifice of those who serve by enhancing the lives of our veterans, military, and their families, both at home and abroad. For God and Country, we advocate for veterans, educate our citizens, mentor youth, and promote patriotism, good citizenship, peace and security.
The American Legion Auxiliary adheres to the following purposes:
To support and advocate for veterans, active military and their families
To support the initiatives and programs of The American Legion
To foster patriotism and responsible citizenship
To award scholarships and promote quality education and literacy
To provide educational and leadership opportunities that uphold the ideals of freedom and democracy and encourage good citizenship and patriotism in government
To increase our capacity to deliver our Mission by providing meaningful volunteer opportunities within our communities
To empower our membership to achieve personal fulfillment through Service Not Self
---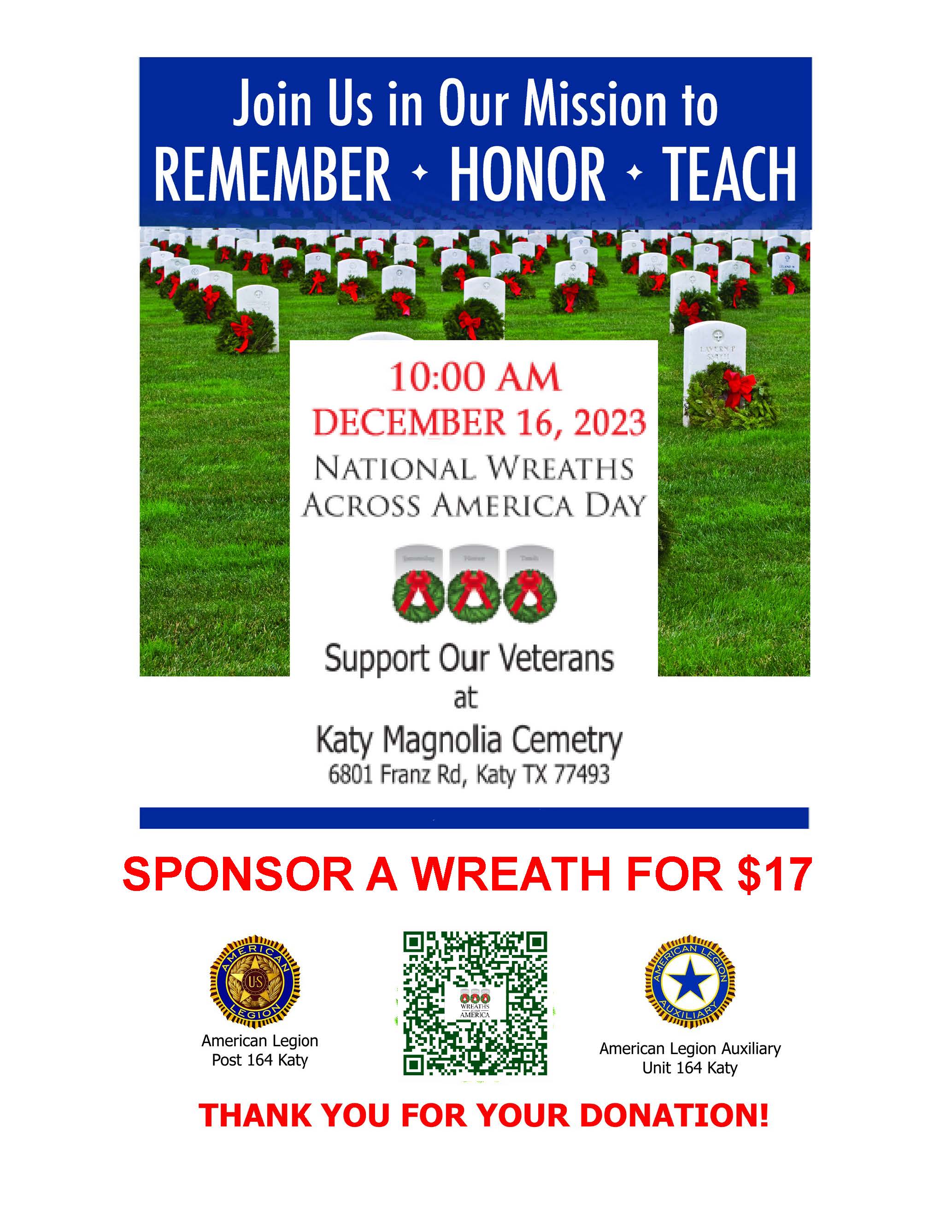 ---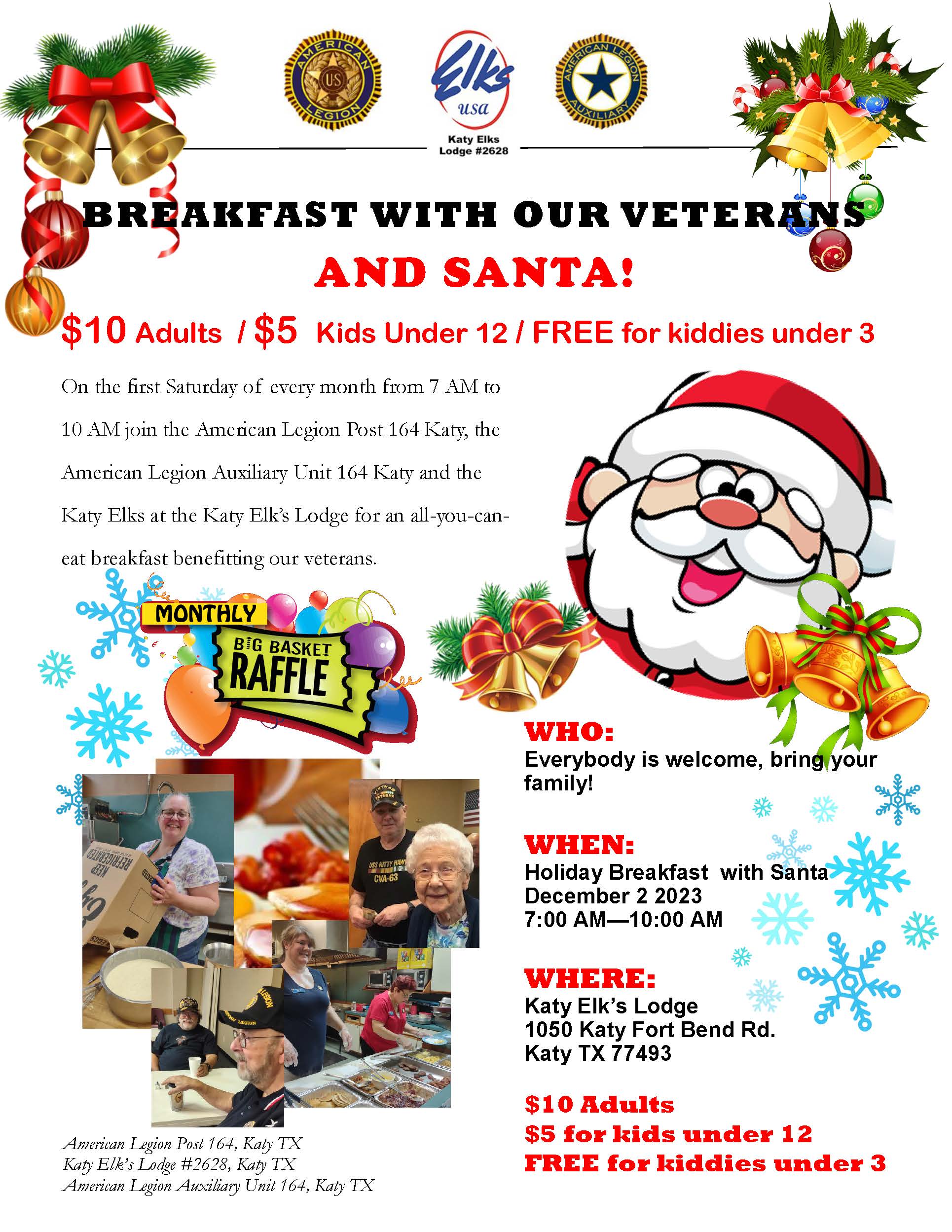 ---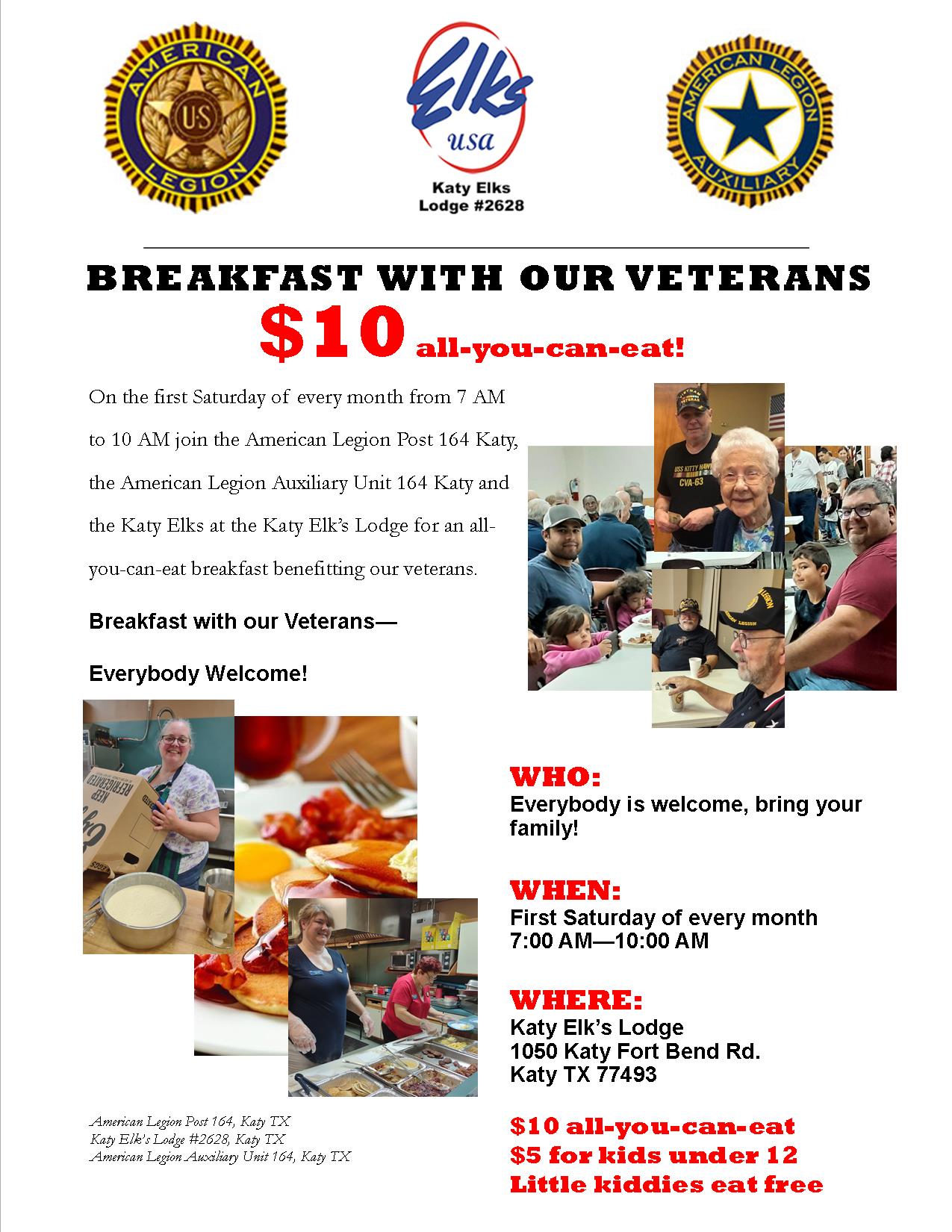 ---
Since dealing with the Covid pandemic we have become used to holding some of our meetings through video conferencing. For those of us not familiar with these platforms, the following list of "how to" videos may be useful:
---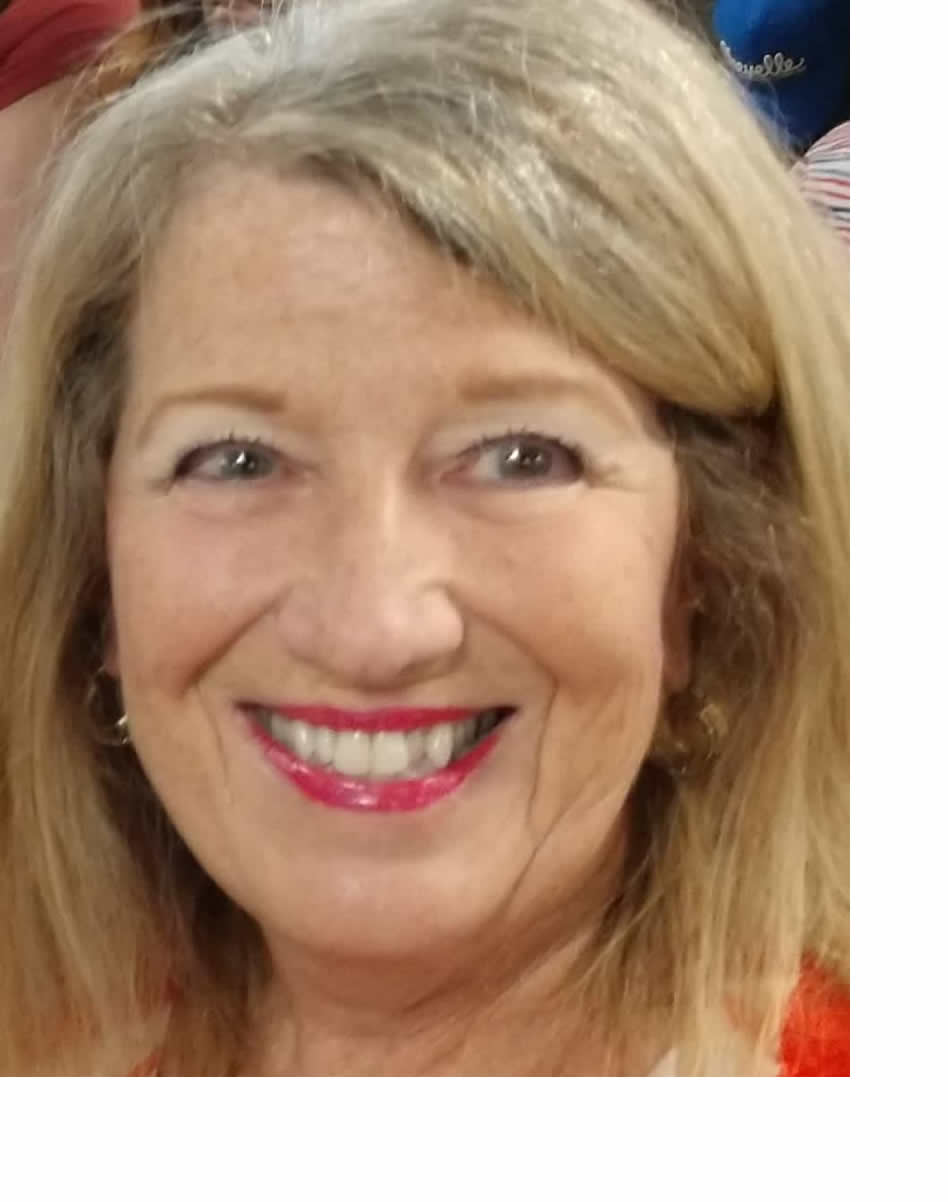 I want to take this opportunity to thank each of our Unit members for supporting and trusting me to serve as your President of ALA Unit 164 Katy.
Over the past few years our Unit has grown to 64 members and I cherish and thank you all for your kindness and your service to our veterans and our community. I look forward to our continued growth in the years to come, to meet challenges and exceed expectations. I have an amazing team who have stepped up to serve with me as your officers. We ask your help in volunteering however you can - on a committee or as a chairperson. Come with your ideas - bring your family and friends to join with us - help support our Legion Family and our veterans. Together we will have another amazing year. Know that you are appreciated!
Linda Malsbary
President
ALA Jonathan D. Rozier Unit 164, Katy TX
---